Get freedom with universal video conferencing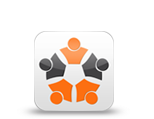 Uses innovative
Tixeo technology

Video stream adaptation
with "SVC on Demand"

Real end-to-end encryption

Application sharing
& screen sharing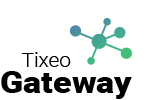 Universal video conferencing gateway
Compatible with all video conferencing room systems

PSTN outgoing phone calls

Can be extended to any other videoconferencing system
Set up your secure video conferences
with the Tixeo application, from all your equipments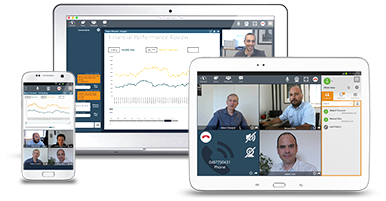 Don't limit yourself to your office or meeting room anymore: collaborate effectively and confidentially in a mobile environment.
With native Tixeo solutions, join your meetings from your personal computer (Windows, macOS and Linux), your smartphone or your tablet (Android & iOS).
Enjoy global connectivity with the universal video conferencing gateway: TixeoGateway
Enjoy compatibility with the most common SIP or H. 323 hardware devices.
Connect to Tixeo meetings with Poly, Cisco, LifeSize, Huawei or Avaya systems.
View videos and data shared during the meeting.
Restore value to your past investments.
The collaboration and security level is optimal from the Tixeo endpoint to the gateway.