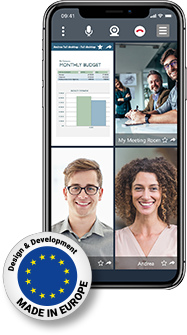 Our mission is to design and provide organizations with secure videoconferencing solutions that guarantee the strict privacy of their communications.
Working in close cooperation with our customers, we have developed 100% European videoconferencing solutions with a level of performance, collaboration and security never achieved before (certified and qualified by ANSSI).
Every day, all over the world, we support thousands of users, SMEs and large groups. Aware of the challenges related to espionage and cybercrime issues, we are committed to offering our clients a unique and highly secure collaboration experience.
TECHNICAL EXCELLENCE
AND INNOVATION
More than 15 years of Tixeo R&D
A disruptive technology
A constant desire to build higher than established standards
A team of engineers fond of innovation and technology
The most secure video conferencing technology on the market
🇪🇺 INDEPENDENCE
AND SOVEREIGNTY
European company
(Headquarters in France – Montpellier)
Independent company
Design and development are exclusively made in Europe
Servers hosted in France
End-to-end encryption technology not governed by foreign regulations

AVAILABILITY
AND PROXIMITY
Contact and personalized consulting
Packaged or customized solutions
Responsive and qualified support
(by eMail, phone or videoconference)
Guaranteed efficiency
Technological survey, tests and constant exchanges with our partners and customers
Certification, qualification, labelling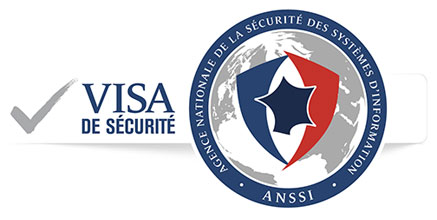 Tixeo is a member of Hexatrust, winning alliance of cloud computing and cybersecurity champions.

The Tixeo videoconferencing offer is France Cybersecurity Label certified in the category "Data security, encryption"
Tixeo is a member of the Alliance pour la Confiance Numérique (French Alliance for Digital Confidence)